Organization

It is important to highlight that the CEC has realized camps all year long for almost two decades now, attending more than 150,000 boys and girls (approximately) since it first opened.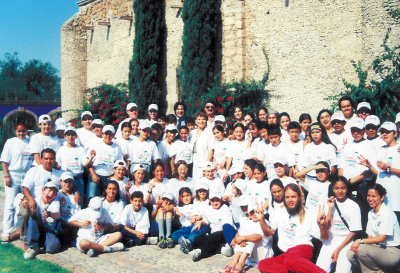 During the school year, we work with public and private schools, both local and foreign, through a collaboration agreement with the Instituto de Educación de Aguascalientes (IEA) (Education Institute of Aguascalientes) and the Secretaría de Desarrollo Social (SEDESO) (Department of Social Development) where we carry out programs that support the contents of natural studies' subjects with an environmental approach for sustainable development.

Length

Camps are organized into periods of two, three, five and eight days, depending on the personal school's requirements and they respond to thematic justifications with a methodology based on games, explorations, interpretation and experimenting activities.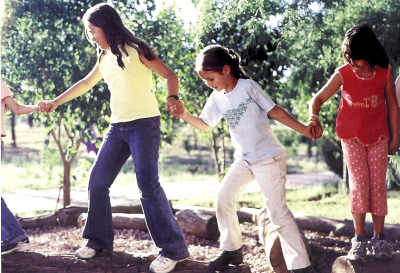 Quota

To participate with a group at our camps, there's a minimum quota of 30 and a maximum of 80. The group works in teams of up to ten kids, who will have a guide in charge, who will accompany the team in all the activities to guide them, motivate them, urge them to have their own conclusions and interpret their observations. The guide works with the assistance of backing staff and national and international volunteers specialized in environmental education.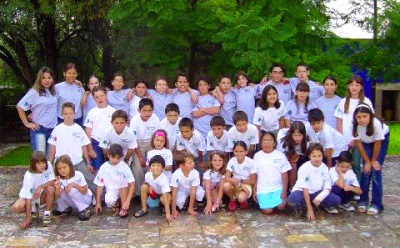 Don't hesitate in calling us; we make the program's design according to the group's needs, focalizing at all times environment as a fundamental idea.




Our camp programs are upheld by:
Carta de la Tierra (Letter from the Earth), the most important document that the Programa de las Naciones Unidas para el Medio Ambiente (PNUMA) [Spanish for United Nations Environment Programme (UNEP)] promotes for pre-school, elementary school and junior high school groups. www.cartadelatierra.org

Geo Juvenil, the most important project about youth and environment in Mexico, for high school. www.geojuvenil.org.mx

Aclara el Agua (Clear the water), an agreement with CICEANA (Centro de Información, Comunicación y Educación Ambiental de Norte América) [North America's Center for Information, Communication and Environmental Education], for upper studies. www.ciceana.org

Programa Integral de Educación Ambiental (PIEA), a program guaranteed by the IEA, and designed, applied and institutionalized by the CEC throughout its history.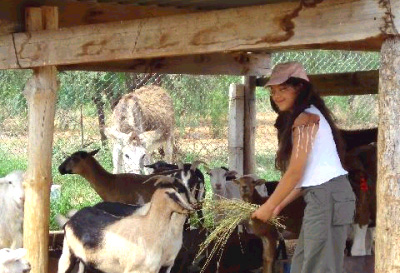 A day at school camp in Los Cuartos…

The day begins
Morning exercises
Breakfast

First principle of Carta de la Tierra: Respect and care for living creatures
Activities at the vegetable garden, farm and nursery
Crafts workshop

Second principle of Carta de la Tierra: All is united in life
Activities on the three R's and the art of sustainability
Lunch
Games

Third principle of Carta de la Tierra: We shall all have what's needed to live
Activities and games about Human Rights and equity
Explorations
Dinner

Fourth principle of Carta de la Tierra: Say yes to peace and no to war
Activities about education for peace
Might games and bonfire
Personal cleanliness
Resting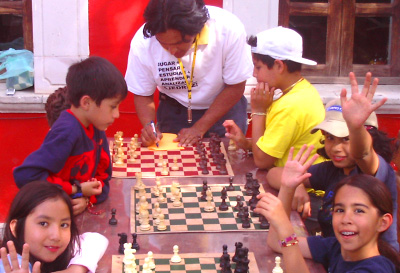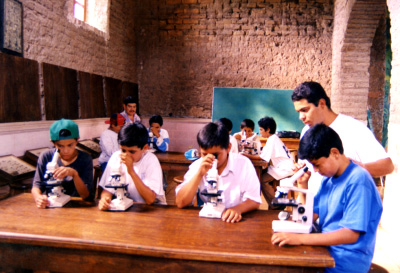 Our camps seek to combine both recreational activities upheld in thematic contents according to school grade, which are developed through exploring and experimenting, and sensitizing games towards nature, education for peace, values education and responsible consumption education.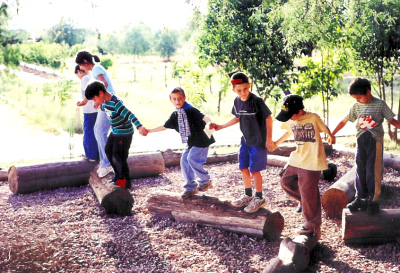 Examples of activities:
Organic fertilizer
Farmers for a day
Let's separate!
Operation: Ant
The seed of oxygen
Joining efforts
Water auction
H2O contest
Animals' friends
The spider's web
All together
Equity vs. Equality
Underground water device
Light and life
Marvelous world of insects
Ranchoteca
Ecological Mkt
Air exists
The minerals of our land
Painting for peace
The journey
Theater
Write your letter to the Earth
Recycling workshops
Prehispanic tradition workshops
Joining rivers
Plants for my health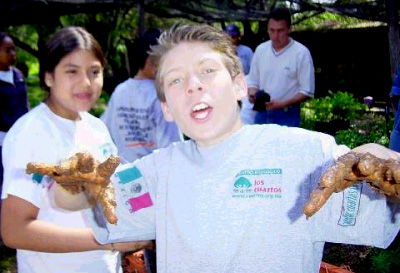 Breeding ground for environmental educators

The Centro Ecológico Los Cuartos (CEC) creates environmental educators through a permanent training program, where young people participate with a multidisciplinary formation. Our instructors are in charge of carrying out the different educational projects of Los Cuartos, especially the activities involved in the child's development concerning the environment, under the Environmental Projects Office and the IMAI.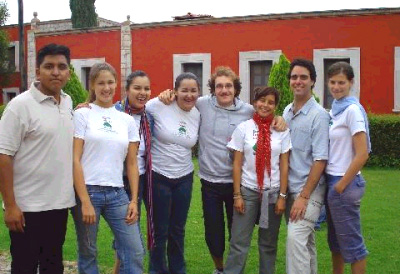 Educational Area

It is divided into:

Guided tours and camps coordination, natural studies coordination, logistics and material supervision, guides and volunteers (both national and international).

Guides are trained to carry out camping activities. Among the profiles we count on, we can mention: environmental educators, biologists, agronomists, educators, physical education (P.E.) teachers, and environmental sciences engineers; young people who apply their knowledge and experience so that boys and girls learn from nature, know how it works and how human beings relate to it. Likewise, guides realize a sensitizing work for children to understand environmental problems and know the possible solutions at their age and in their environment.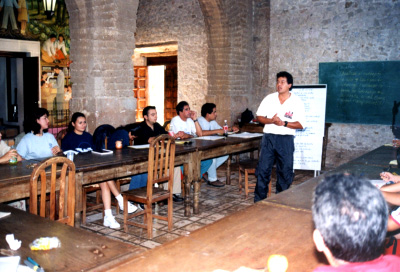 All or our instructors have experience in entertaining and working with children.

It is important to highlight that guides are selected through a strict process that proves moral ability and stability, besides receiving periodic training on pedagogical, recreational, humanistic, and environmental aspects.

Volunteers

We have a national and international volunteering program at Los Cuartos, where we receive volunteers from all over the country and the world, who have a multidisciplinary formation, but with an environmental approach. Their very strict selection is made through many institutions like Idealist (www.idealist.org), Haces falta (www.hacesfalta.org.mx), Centro de Servicio de Voluntariado Europeo (CSVE / CEV) (European Volunteer Center).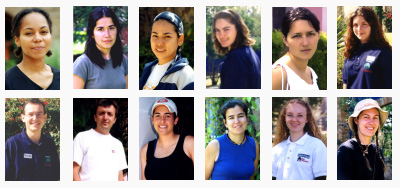 To attend the CEC, the requirements are as follows:
If you belong to a public or private school, the head teacher of the group must get in touch with us through the registration format in out website or call (449)9650138, 9651751 or 9650087. You will need to specify how many participants are coming, their school grade ad the dates you are interested in.

The group must be 30 participants minimum and 80 maximum.

There will be a talk with teachers and board of directors about the program and the camp's objectives, needs and requirements, which are used to elaborate the message of working as a whole.

A date is set to attend the group, our Parent/Guardian Statement is sent out, where we specify what the participant must and must not bring; we ask for information about the child and the parents' authorization signature.

The menu is picked out along with the group's representative.

To book the date, you need to deposit 50% off the total to bank account number 0 450 750 719 at Bancomer. Afterwards, you have to fax the deposit bank bill, along with a note specifying the name of the deposit's responsible, the amount, the concept, RFC (short for Registro Federal de Causantes, Spanish abbreviation for Mexican taxpayer code, which is a unique identifier made up of an individual's name initials and date of birth), address and phone number of the person making the reservation. The rest of the payment must be done 5 days before the camp.

You must know and sign Los Cuartos regulations sheet.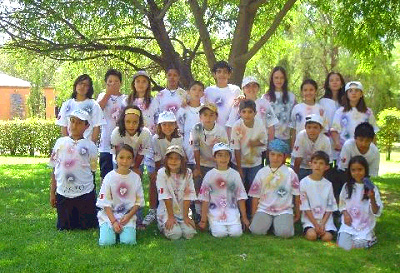 Children must bring the following to camp:

Towels (large and small), personal cleanliness products, sandals, a cap, sunscreen lotion, insect repellent, a canteen, a flashlight, (2 pairs of) tennis shoes and comfortable clothes (a change of clothes per day of camp, working clothes instead of new ones preferably), pajamas, a jacket and raincoat, a sweater, underwear (a change per day) and socks (a pair per day).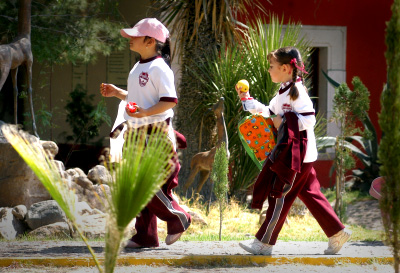 The costs vary depending on the number of participants, the days the camp lasts and the program being carried out. Our programs are designed and the costs are established depending on what the interested party requests.

Places can be booked with an advance payment of 50% over the total cost, and it will not be returned in case there's a cancellation.

The costs include: transportation, lodging, meals, qualified attention, activities' material, visits to natural areas, paramedic, medical insurance and 24 hour surveillance at Los Cuartos.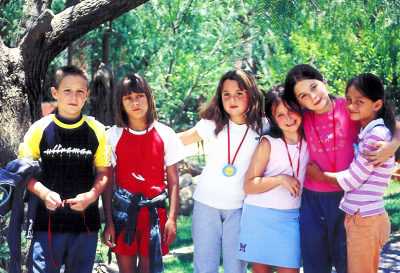 Its main purpose is that the participants and users of the programs and services the CEC offers live together in a harmonic, respectful way, and therefore, the stated objectives and goals are met.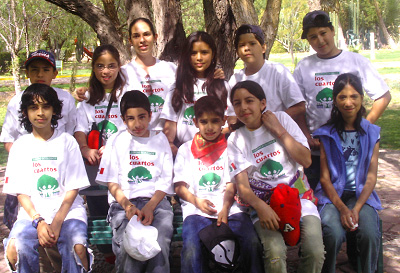 The users must follow CEC staff's indications, regarding the use of the facilities, areas' restrictions, use of equipment, etc

It is not allowed to collect, cut, harm or kill any plant or animal within the CEC.

It is important for the users' safety to make good use of the CEC's bus. The driver is responsible for the bus and the users' safety; therefore, the participants must obey his indications.

There will be a person appointed responsible in all groups, who will accompany the group in the activity.

Users are responsible for and obliged to keep the dorms clean and neat, make their beds, and restrain themselves from moving the bunk beds and other furniture.

Any damage caused by the users to the CEC's facilities and equipment due to misuse or negligence, the responsible shall pay for its reparation or reposition.

The administrative center shall give authorization to move material and/or equipment out of place. At the end, they shall be returned to the way they used to be.

It is not allowed to make any modifications in the plumbing and hydraulic and electric installation at the CEC.

All refectory's users shall clear their dishes away after eating and place them where the kitchen staff indicates it.

Alcoholic beverages are not allowed at the CEC, except prior authorization for a special adult event.

In case any participant has a special medical treatment, the teacher accompanying the group will be responsible for keeping and giving the medicine at the indicated hour.

Those who suffer from any infectious disease such as flu, hepatitis, chickenpox, etc, won't be able to participate.

Cell phones, game boys, ipods or any kind of game, toys, rings, chains, pendants, earrings or bracelets, expensive cameras or video cameras are not allowed at the Center. In case anyone brings any valuables, it will only be under his/her responsibility.

If a child has peculiarities in his/her behavior, different abilities or a psychological record, you must inform the Center in the authorization sheet so as to be aware.

Meal hours are as follows:

Breakfast: 9:00 a.m.
Lunch: 14.00 p.m.
Dinner: 19:00 p.m.

Eating hours can be modified if the work program requires so, as well as prior administration's authorization.




Safety is a priority in all of the activities at the Centro Ecológico Los Cuartos.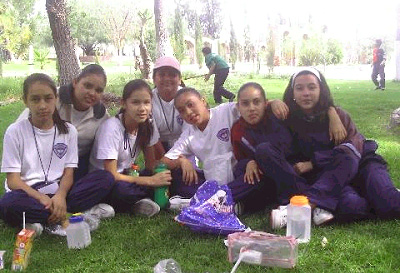 We have very strict safety rules, being the most important:
The right number of instructors for the number of participants
Constant counting of the participating group
The participants must know the CEC's rules and standards
Letter signed by parents or legal guardian authorizing the child's attendance
Information sheet about the child (illnesses, ailments, allergies, medicine he/she takes, recommendations, information about private doctor or health institution, etc)
Surveillance 24 hours a day
Team work, therefore, children are never alone during the activities
Activities program all day long, where even breaks are planned and under control
Paramedic service




We work on school camps throughout the whole school year, beginning in August and ending in June. We also realize summer camps during June and July, where we make a special program for school stage closure (sixth grade, end of junior high school or high school).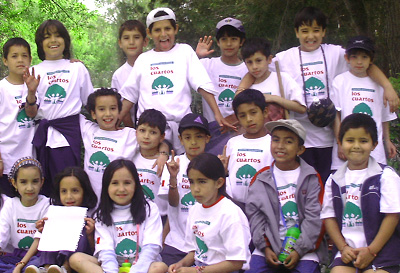 Fill the form to register in school camps.