Besides the environmental subjects, Los Cuartos include traditional activities at summer camps: excursions, bonfires, explorations, night games, sports, and artistic workshops. We seek to combine activities full of fun and learning.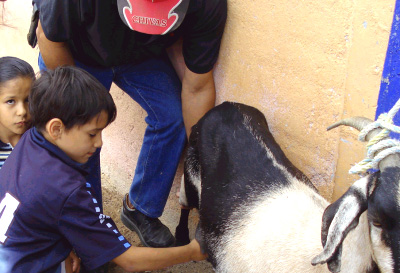 What am I going to do at Los Cuartos over the summer?
Crafts
Running
Vegetable farming
Take care of farm animals
Learn botanics
Participate in mini-Olympics
Play soccer
Make friends
Watch insects under the microscope
Play a rally
Recycling
Play a musical instrument
Singing
Making pizza
Learn about legends
Play towel volleyball
Artistic workshops
Learn about the stars
Go on an excursion
Jam
Be part of a circus
A radio program
Theater plays
Have fun all the time
Ranchoteca
Drawing
Eating delicious food
Learn about fish
Treasure hunting
Bonfires
Dance at disco night
Recycled paper
Play basketball and volleyball
Play chess
Living together
Plant tress
Example of summer camp program
The day starts
Exercises and games
Breakfast
Vegetable garden, farm and nursery activities
Sports
Crafts workshops
Ecological activities
Lunch
Games
Music/Theater/Painting workshops
Sports
Crafts workshops
Ecological activities
Explorations
Dinner
Night games and bonfire
Personal cleanliness




Breeding ground for environmental educators

The CEC creates environmental educators through a permanent training program, where young people participate with a multidisciplinary formation. Our instructors are in charge of carrying out the different educational projects of Los Cuartos, especially the activities involved in the child's development concerning the environment, under the Environmental Projects Office.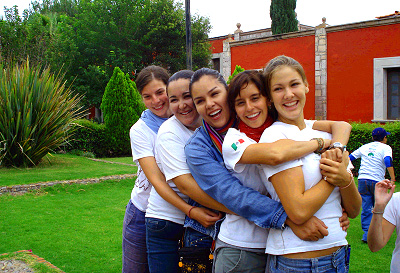 Educational Area

It is divided into:

Guided tours and camps coordination, natural studies coordination, logistics and material supervision, guides and volunteers (both national and international).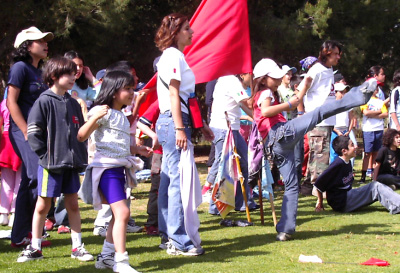 Guides are trained to carry out camping activities. Among the profiles we count on, we can mention: environmental educators, biologists, agronomists, educators, physical education (P.E.) teachers, and environmental sciences engineers; young people who apply their knowledge and experience so that boys and girls learn from nature, know how it works and how human beings relate to it. Likewise, guides realize a sensitizing work for children to understand environmental problems and know the possible solutions at their age and in their environment.

All of our instructors have experience in entertaining and working with children.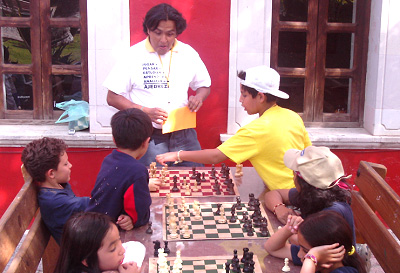 It is important to highlight that guides are selected through a strict process that proves moral ability and stability, besides receiving periodic training on pedagogical, recreational, humanistic, and environmental aspects.

Volunteers

We have had an international volunteering program at Los Cuartos for seven years, where we receive volunteers from all over the world, who have a multidisciplinary formation, but with an environmental approach. Their very strict selection is made through many institutions like Idealist, Haces falta, Centro de Servicio de Voluntariado Europeo (CSVE / CEV) (European Volunteer Center) and CEMEFI (Mexican Center for Philanthropy).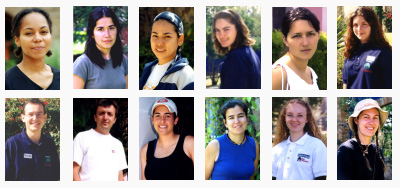 Be between ages 6 and 13.
Fill out information sheet and sign Los Cuartos regulations sheet.
Pay total cost before camp date.
Not having any infectious disease such as hepatitis, flu, chickenpox, etc.
Be willing to have lots of fun for a week.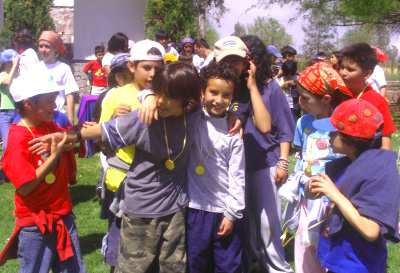 For foreign transportation from other states, please call the Centro Ecológico Los Cuartos. Special discount on groups.

Our costs include:

Local transportation, lodging, meals, workshops' material, visits to natural areas, museums, qualified attention, camp's T-shirt, medical insurance and 24 hour surveillance.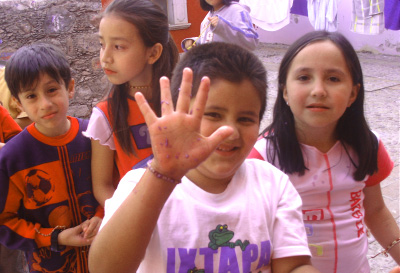 First summer camp:

Second summer camp: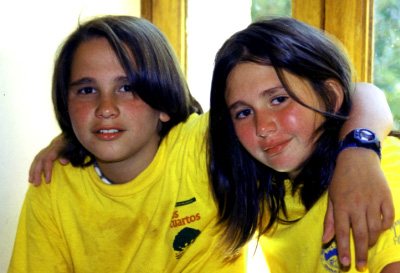 Children must bring to the camp: a towel, personal cleanliness products, sandals, a cap, sunscreen lotion, insect repellent, a canteen, tennis shoes and comfortable clothes (a change of clothes per day of camp, working clothes instead on new ones preferably), pajamas, a jacket and a sweater, underwear (a change per day) and socks (a pair per day) and a bathing suit.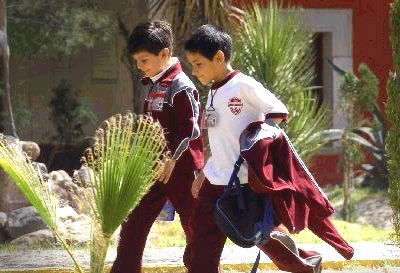 The purpose of this regulations sheet is that the participants and users of the programs and services the CEC offers live together in a harmonic, respectful way.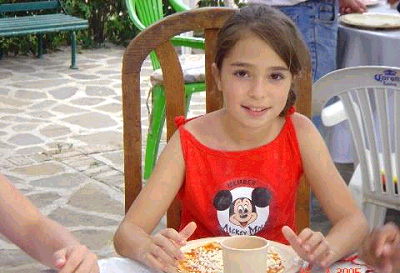 The staff at the Centro Ecológico is trained to develop their functions and they are willing to give a good service; therefore, the users shall be respectful to them.

The users must follow CEC staff's indications, regarding the use of the facilities, areas' restrictions, use of equipment, etc.

It is not allowed to collect, cut, harm or kill any plant or animal within the Centro Ecológico Los Cuartos.

While being on the bus, children must remain seated, keeping their hands and head inside. The driver is responsible for the bus and the users' safety; therefore, the participants must obey his indications.

Any damage caused by the users to the CEC's facilities and equipment due to misuse or negligence, the responsible shall pay for its reparation or reposition.

All refectory's users shall clear their dishes away after eating and place them where the kitchen staff indicates it.

Any user that has an aggressive attitude (hitting, insulting, etc) towards another person shall be taken aside from the group and into the Principal's office to be heard out. If the aggressive attitude is repeated, his/her parents shall be called to determine the consequences. Once the user repeats the aggression for the third time, he/she will have to leave the Centro Ecológico Los Cuartos.

If the user does not obey the guide's instructions, he/she shall be taken aside from the group to think about his/her attitude and will return until he/she has decided to participate.

Electronic games, Discmans, cell phones or any device that is distracting and does not allow users to pay attention to activities shall be removed until the activity is over.

All of the user's belongings will be under his/her responsibility.
I admit there are risky elements present in some activities. I give consent to participate and be transported to all the activities. Likewise, I authorize the staff at the Centro Ecológico Los Cuartos to provide medical aid, in case it is necessary, notifying the family.

I have read the regulations of the Centro Ecológico Los Cuartos and I agree to comply with it.






When a group is bigger than 30 children leaving from Mexico City, we offer transportation in a first-class tourist bus. In case it is a group with less than 30 participants, they will travel in a first-class tourist van.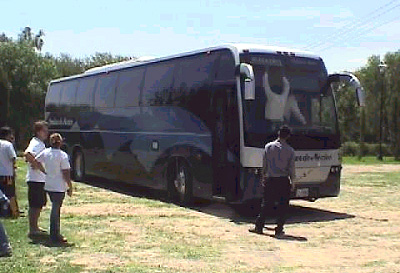 The bus, or van, leaves from our contact office in Polanco (address: 223-PH Homero). The round trip cost leaving from Mexico City is an extra $500 (Mexican pesos) over the regular cost.

In case there's a group of at least 30 participants coming from other cities, we can offer our bus service with a cost that will depend on the city of departure.



Fill the form to register in summer camps.