The Foundation's main objective is to promote educational, technical, sports, cultural development and the ethical and moral principles defense in general, according to plans and programs established by the Secretaría de Educación Pública (Department of Education), Salud (Department of Health), Deporte (Department of Sports) and Bellas Artes (Department of Fine Arts), considering children and youth as a wide fertile ground to accomplish them.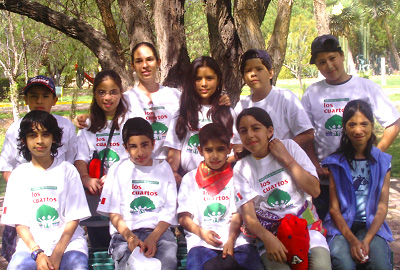 Children are considered as one of the main receptors of the activities the Foundation realizes.

The Secretaría de Hacienda y Crédito Público (Department of the Treasury) has granted us permission to issue tax deductible endowment receipts.




Mission

Our mission is to be an Institution devoted to promote, develop and divulge the environmental culture though camps, guided tours, excursions, courses and workshops all over the country.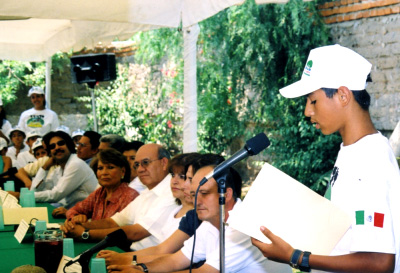 Vision

To consolidate the Centro Ecológico Los Cuartos as an environmental community that realizes cultural and environmental camps, projects, courses, forums and conferences at a national and international level, encouraging respect towards the environment in a sustainable development setting.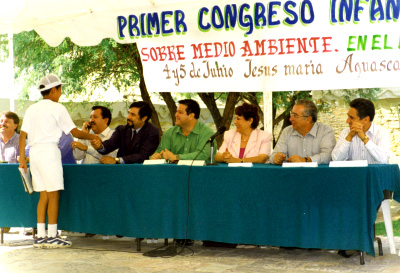 Miguel Ángel Barberena Vega, founder of this Civil Association, was born on August 4th, 1928 and spent his childhood in the ex hacienda Los Cuartos. He studied elementary school in Aguascalientes and during high school, he decided to enroll in the Mexican Navy. Once he graduated from the Naval Academy, he got a scholarship, with the highest mark of his class, granted by the Universidad Veracruzana (University of Veracruz) to study at the prestigious University of Michigan (from 1955 to 1958), where he graduated as a Mechanic Engineer, studying, later on, a postgraduate degree in Nuclear Engineering at the same institution.

When coming back to Mexico, the Secretaría de Marina (Navy Ministry) commissioned him as full-time professor at the Universidad Veracruzana, and at the same time, a professor at the Naval Academy. On May, 1959, he was appointed Secretary of Engineering School.

On December 1st, 1964, he was designated Director General of operating Railways; in 1970 he occupied a curule as Senator of the Republic, representing his native state. He was appointed Undersecretary of Comunicaciones y Transportes (Communications and Transportation) from 1976 to 1981.

Later on, in 1984, he was promoted to rear admiral by President Miguel de la Madrid and appointed to the Estado Mayor (Staff). He was elected federal deputy for the II District of Aguascalientes on July 7th, 1985, and in 1986 he was elected Constitutional Governor of the state of Aguascalientes from 1986 to 1992. Engineer Miguel Angel Barberena Vega died on June 16th, 1999 leaving a legacy of effort, responsibility and commitment to others.