Accomplished projects

The institution's many years work can be visualized in a concrete way in the programs and projects financing, implementation and elaboration in terms of environmental education.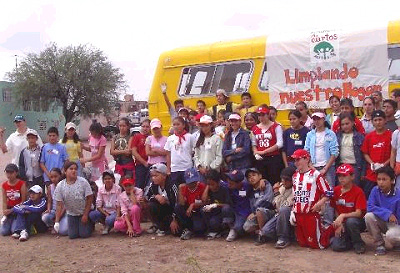 Among the most resembling successful projects the organization has realized, we can mention:
Promotion of the first free environmental education book elaboration for fourth graders.

Annual Congreso Infantil sobre Medio Ambiente (Children's Congress on Environment) within the World Environment Day setting (June 5th).

Elaboration of the first Arboretum and the first State's didactic aquarium.

Participation in the 1er. Foro Estatal del Agua (1st State Water Forum).

Venue of the IV Encuentro Regional de Organizaciones No Gubernamentales (VI Regional Conference of Non-Governmental Organizations).

Extension of national and international volunteering program thanks to Idealist (www.idealist.org), volunteermatch, goabroad and oneworld.

Celebration of International Volunteer Day (December 5th).

Promotion of CEMEFI's (Mexican Center for Philanthropy) program "regala una hora" ("give an hour").

Support the proposal law of the Organizaciones de la Sociedad Civil (Civil Society Organizations).

The Programa Integral de Educación Ambiental (PIEA) (Integral ) Program for Environmental Education)was held, thanks to the support of the Instituto de Educación de Aguascalientes (IEA) (Education Institute of Aguascalientes).

Programa de Educación Ambiental para Empresas y Colegios privados (Environmental Education Program for Enterprises and Private Schools).

International exchange with similar institutions, thanks to the support of NetAid, Eelink, Environlink and Volunteer Match.

Mexico's representation at the World Water Forum, held in The Hague, Netherlands in 2000.

Rehabilitation project of the Río San Pedro (river) in coordination with "Amigos del Río San Pedro" (Rio San Pedro friends).

Cleaning campaign in rural communities with the support of the SEDENA (Spanish abbreviation for Mexico's National Security Department).

Acciones Solidarias por el Medio Ambiente (Supportive Actions for the Environment) Campaign.

Curative plants herbarium.

Edible fungi didactic farming.

Head members of the Consejo de Centros de Educación Ambiental de Aguascalientes (Council of Environmental Education Centers of Aguascalientes) over 2003 and 2004.

Certification of Institutionality and Transparency by the Centro Mexicano de Filantropía 2006 (CEMEFI) (Mexican Center for Philanthropy 2006).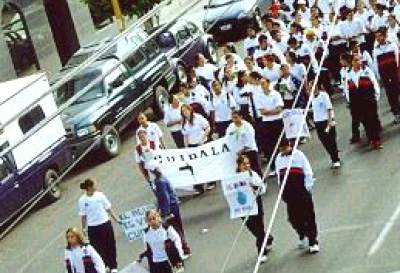 | | | |
| --- | --- | --- |
| | | |